Nightly internet shutoff times affecting only school-issued, student devices. Please refer to the FAQ document for additional information.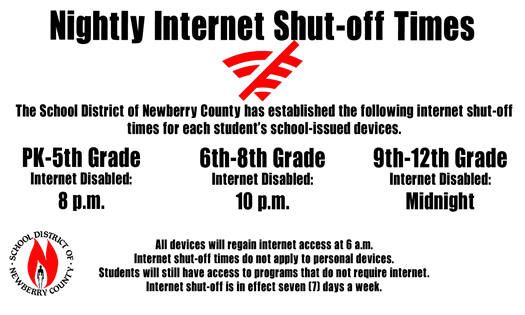 SDNC Internet Shutoff Times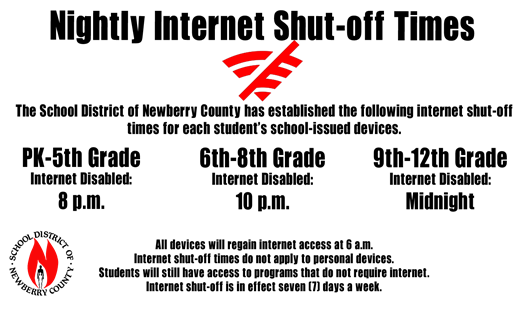 The School District of Newberry County is committed to ensuring the safety of its students, staff, and spectators at athletic events.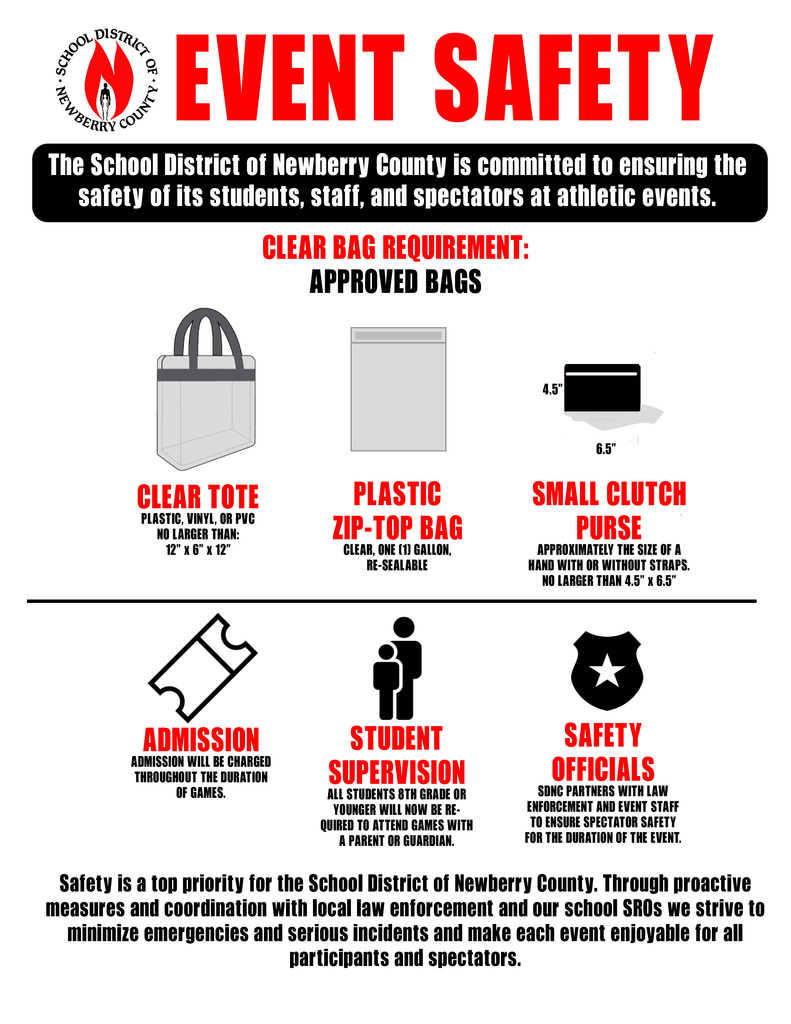 RES 2022-23 Start Date Information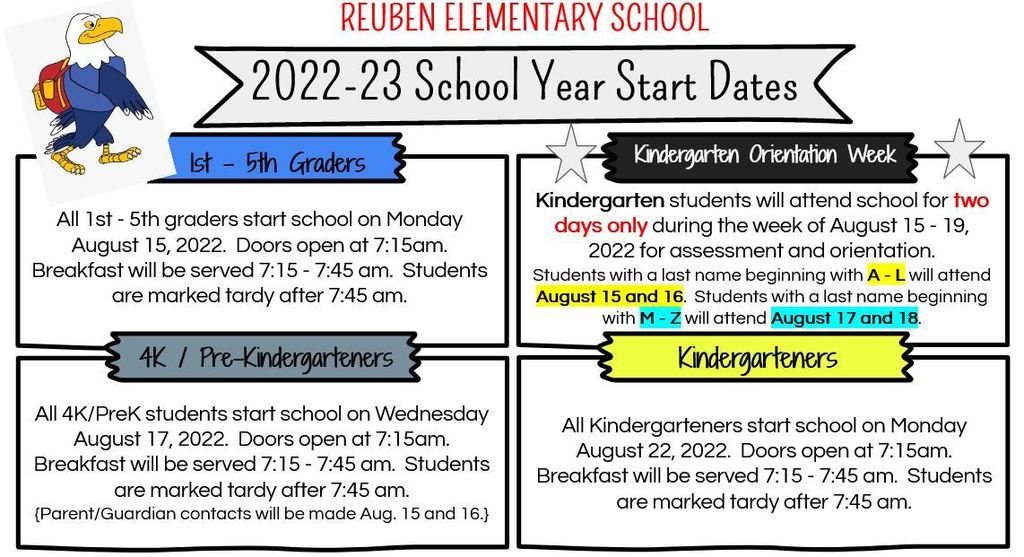 Open House

School Supply Information for 2022-23 School Year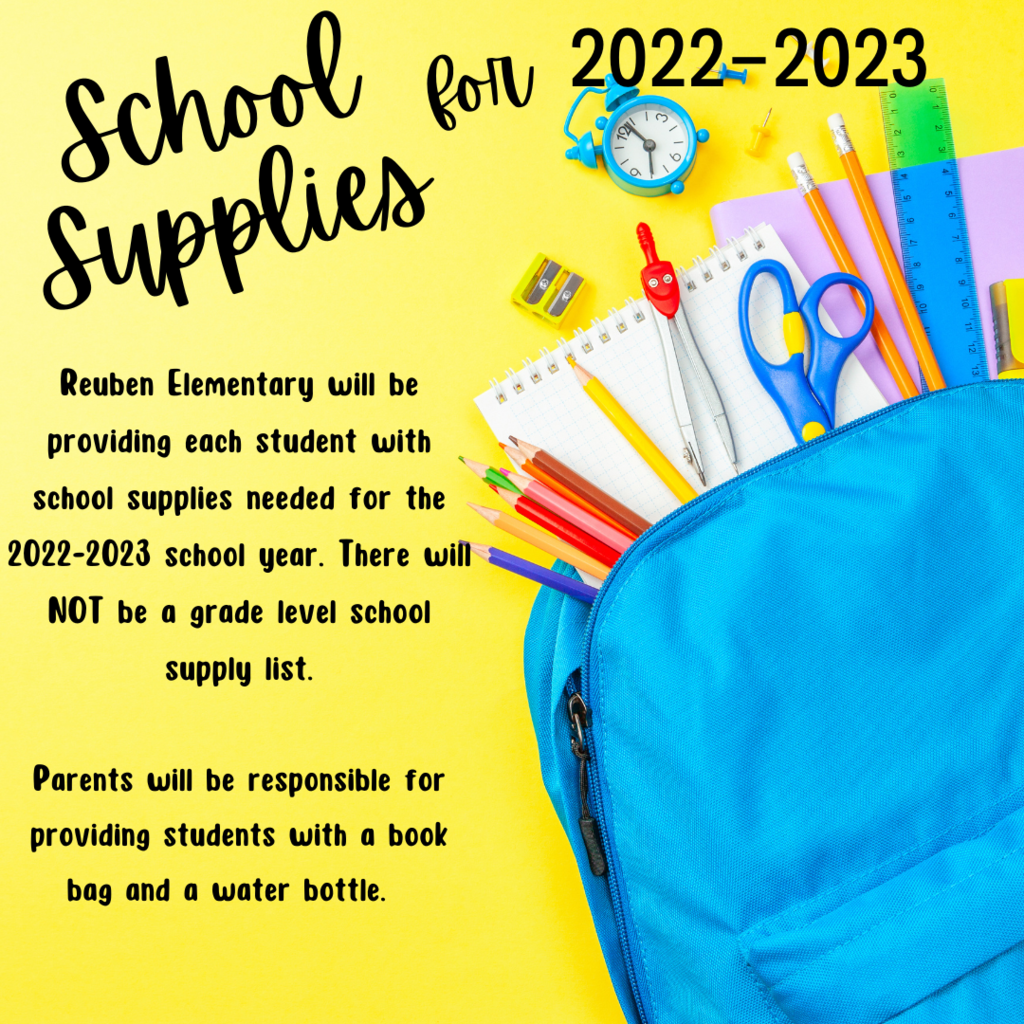 Summer Program - Monday - Thursday Weeks of June 6, 13, 20 and 27 (7:45 - 2:45)

Reuben Elementary Awards Dates and Times Thursday May 26 10am Pre K, Kindergarten and First Grade Thursday May 26 11am Second Grade, Third Grade, Fourth Grade Friday May 27 10am Fifth Grade Stepping Up Program All students must be signed out in the office if leaving with a parent/guardian after the awards program.

Teacher and Staff Appreciation Week May 2 - 6, 2022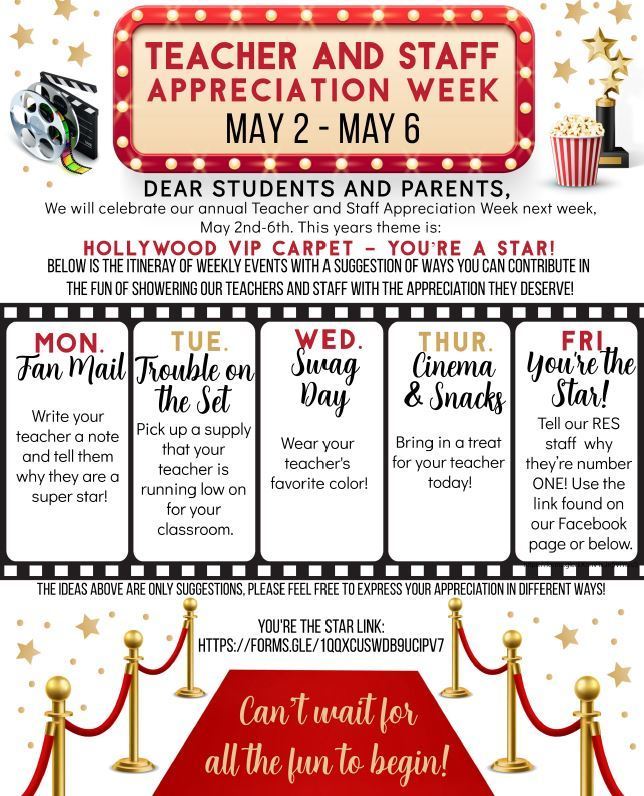 Reuben Elementary will be represented at the District Art Show by the following young artists- ShaRayah Johnson, Jaylin Baum, Jaxtyn Ortega, Claire Shull, Anson Cogley, Amos Degroot, Samara Farrow, Gracelyn Clark, Wyatt Pitts, Mia Rubio, Andrew Walton, Scarlett Arroyo, Elizabeth Garcia Escobar, Kylie Shealy and Addyson Caswell. Congratulations to these students!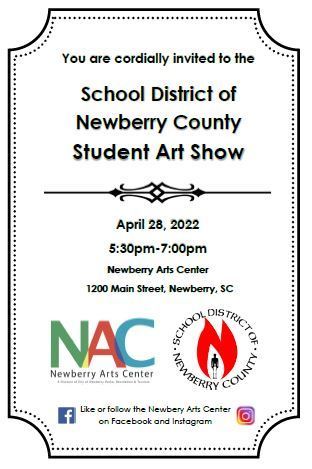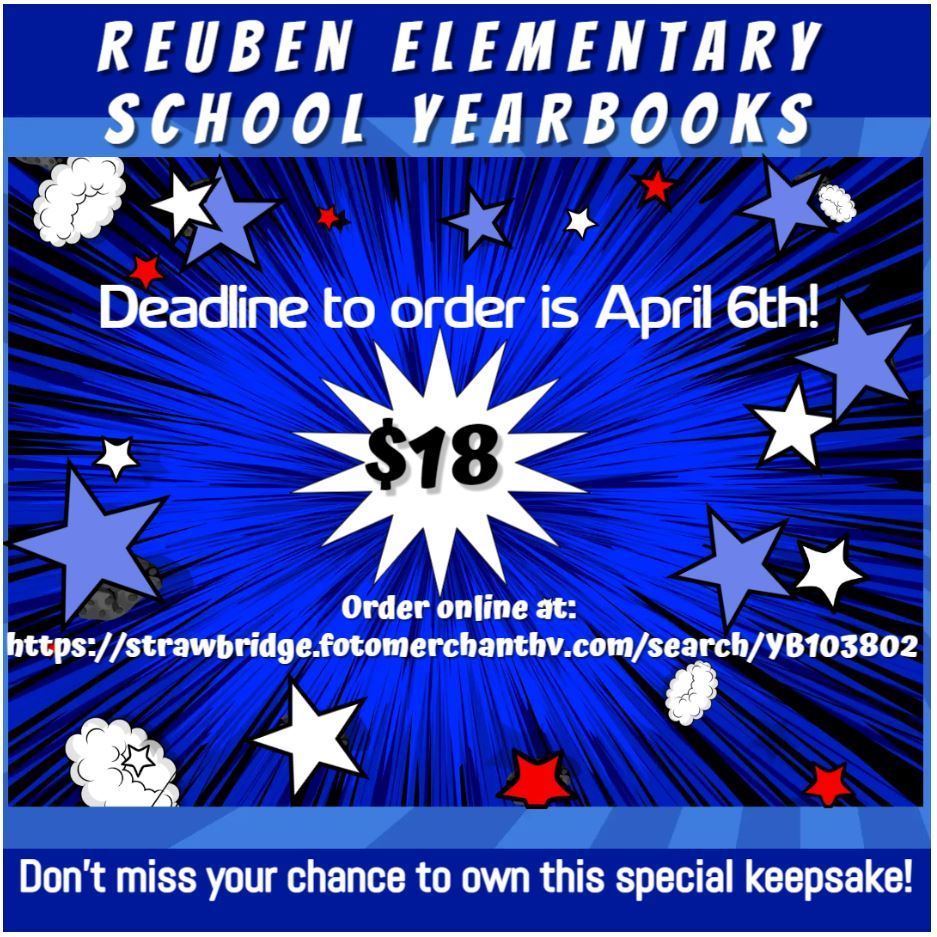 3rd - 5th Testing Dates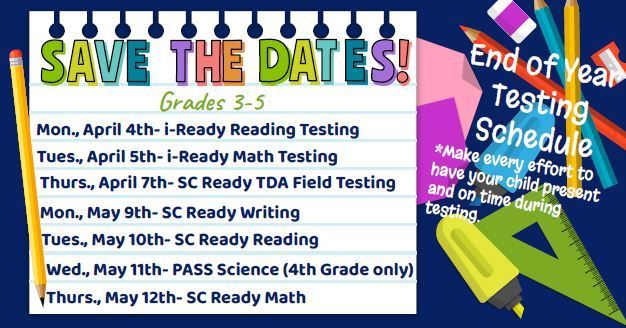 You are invited to Reuben Elementary's Duke Energy Science Night on March 24th, 2022 from 6:00-7:30 pm. The Science Night is an opportunity for you and your child to explore science together! Hands-on activities will introduce a range of science, technology, engineering, and math topics in a way that is fun and easy to understand. You won't want to miss this chance to learn together and enjoy making magnetic paintings, testing pinwheel energy, building paper flying machines, and much more! Brothers and sisters are also welcomed to attend. Make sure you come out and enjoy an evening of family fun and at the end of the night we will provide you with a free pizza to take home for dinner. Our school's Duke Energy Science Night is an official event of South Carolina STEM Education Month. For more information about this STEM celebration visit
www.scstemmonth.org
. If you are planning on attending please let us know how many people will be participating so we can make sure to have plenty of materials and pizza dinners prepared for this event. This information needs to be submitted to school no later than Thursday, March 17th.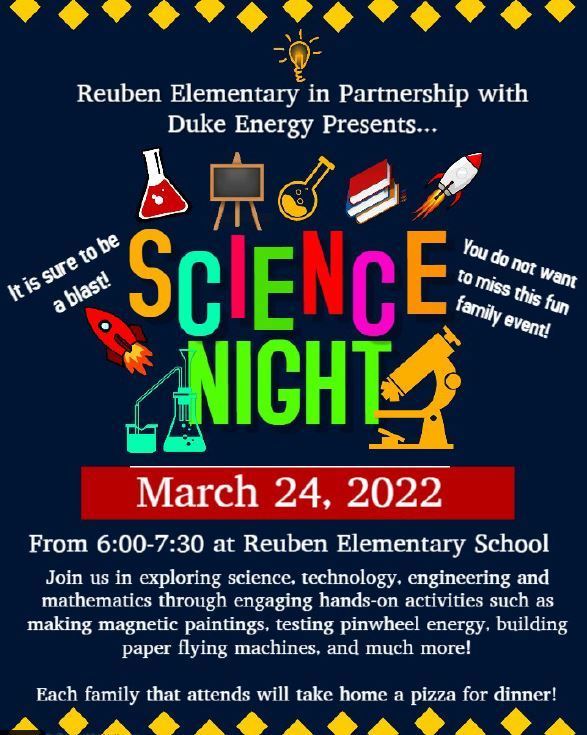 Hello Families! Our school is hosting NED's Mindset Mission Wednesday March 2nd, a live streaming all school event. A world-class performer takes our students on an interactive educational journey filled with storytelling, illusions, yo-yo tricks and humor. NED's message and memorable friends inspire students, promote academic achievement, and support our school goals. Never give up Encourage others Do your best® Our school received this program at no-cost because another school community has paid-it-forward to us. Now it's our turn—you can help by purchasing a NED-messaged yo-yo and accessories. A yo-yo is both a mindset tool and tangible reminder of NED's message. While learning to yo, children will make mistakes, try again, and improve. Read more at
www.MindsetMission.com/yoyos
YoYos will be sold in the office March 2nd - 4th. Please send exact amount of money. Checks payable to Reuben Elementary School.

eLearning Schedule for Jan 18 - 21, 2022 for Reuben Students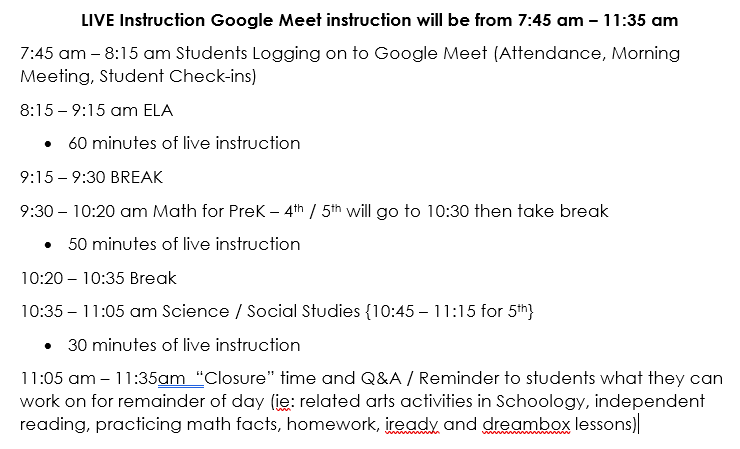 Students: Just a reminder if you are experiencing CoVid symptoms, are a close contact/household contact or have tested positive for CoVid, please fill out the following and Nurse Gena will follow up with you as soon as possible:
https://docs.google.com/forms/d/e/1FAIpQLSekjfcISyE00DI4gBLUU3bMsFQ4tv39i35l9Y5rVRyEemL34w/viewform
If you have trouble logging on tomorrow morning you can (1) call the fax line (803) 321-2665 or (2) you can call the (803) 321-2664 number and it will go to the district office first and tell them you are trying to contact Reuben Elementary and they will reroute the call. We are still waiting on that phone line to be prepared.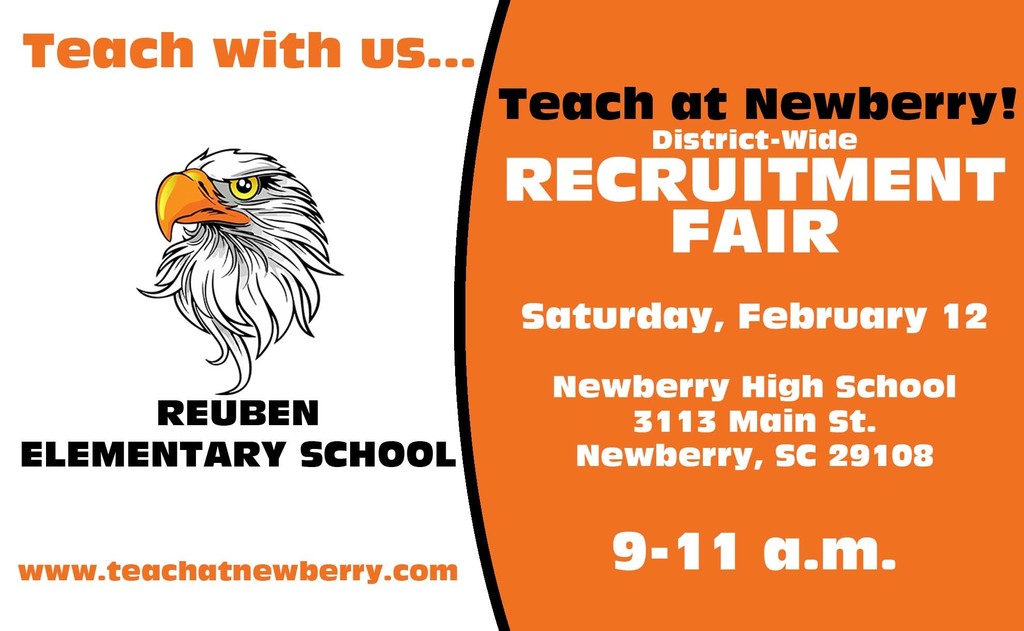 First Five SC is a one stop portal to provide parents with information about our programs, other public programs, and services to assist with their child's growth and development.
https://first5sc.org/

Flu Facts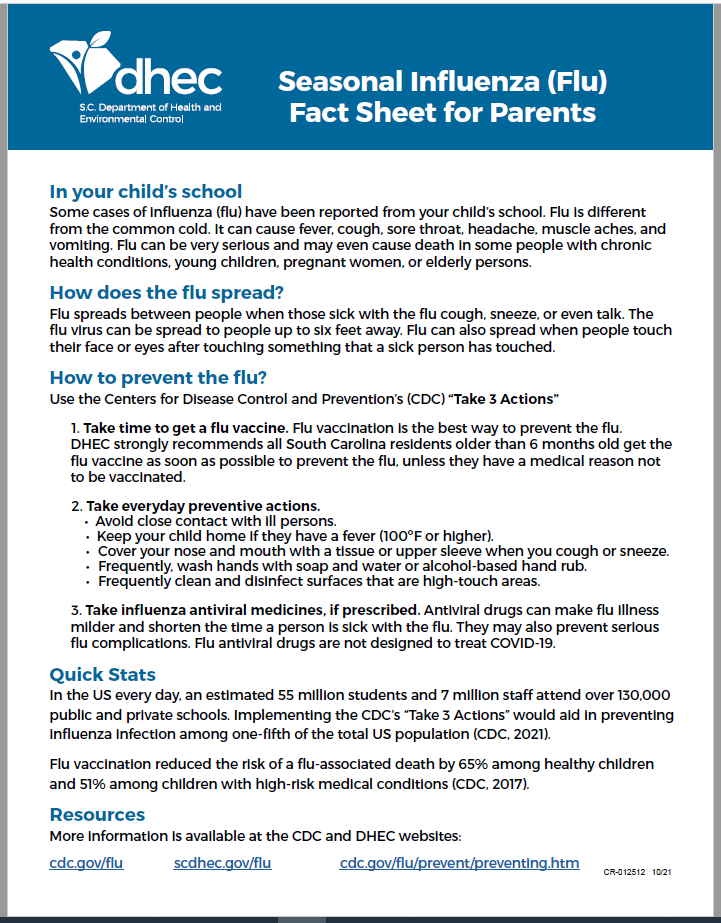 RES Faculty and Staff have worked hard this past week to prepare a welcoming, safe and comfortable learning environment for our students. We can't wait to welcome our students! Important Reminders: Starting dates- Kindergarten: Last name A-L come Aug 16 and 17 and then return Aug 23 Last name M-Z come Aug 18 and 19 and then return Aug 23 First grade - Fifth grade: start Aug 16 Pre Kindergarten: start Aug 18 Car rider and Bus rider unloading begins at 7:20 am Dismissal begins at 2:40 Tech fee - $25 (must be paid in first 10 days to receive tech protection on device) Instructional student fee: $20 All students need to bring a book bag, water bottle and headphones that can be plugged into the ipad or laptop. (Change of clothes - lower grades only) Mask wearing is highly recommended at this time. Please send students with a mask they prefer and feel comfortable wearing. Masks MUST BE WORN in the health room and on the bus. Self screen students prior to coming to school and continue to use the google form to report illness:
https://forms.gle/1NBmzoBX8Q6oCf6h6
FOR THE FIRST WEEK ONLY, if you wish to walk your student to the front door to get the First Day picture, you may do so but only once. A staff member will meet you at the door to let the student in.